Available from 22nd November through to the end of March '23, you can book your own room at Rose Castle, which has just opened its doors to the public for the first time in 800 years.
Rose Castle was the private home of the Bishops of Carlisle from 1230 through to 2016. The Bishop frequently gathered his own friends and members of the community to this historic site, which has seen King Edward I, Robert the Bruce, William Wordsworth and many other famous visitors here.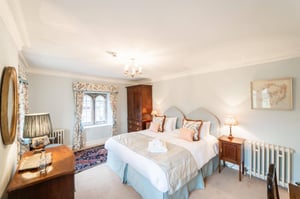 Now, for the first time in 800 years, the castle is open for you to book your own room. After a multi-million pound, six-year restoration project, you can now come and experience Rose Castle for yourself. Delight in the formal gardens, stroll along the moat, and enjoy the sumptuous state rooms. Make it your space and create your own memories.

All 15 of our bedrooms have been lovingly restored to the highest standards, with original features in the fireplaces, stone windows, folding wooden shutters and cornicing. Each room has its own colour palette, with hand-crafted upholstery using luxurious fabrics. The attention to detail and unique pieces of antique furniture gives every room its own personality.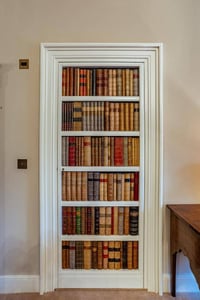 Whilst a large group will typically book the whole castle for a private wedding, corporate getaway or residential workshop, there are limited nights in which you can book just by the room.

Why not enjoy a romantic getaway or gather a few friends together to sample the fruits of the restoration work and experience this 800-year-old castle in Cumbria, which is now open to book.

13 of our bedrooms are en-suite, with two adjoining single rooms, perfect for families. The castle is just a few miles from the M6, yet peace and seclusion await. The castle sits within a 63-acre site with woodland, fields, gardens and views across the River Caldew valley and Lake District fells beyond.

Rose Castle is the perfect place to relax – pop on your dressing gown and we promise you'll never want to leave.
While we don't currently offer evening meals, we're one of the most exclusive bed and breakfasts around, with plenty of options nearby for dinner. Please ask for more information.
Opening from 7th November, we're hosting guests Tuesdays, Wednesdays and Thursdays every week until the end of March '23.

After 800 years, a room can now be booked. Be one of the first to stay in this luxurious castle.