Your Castle for the Day
Explore Rose Castle and its stunning grounds as we open our doors to the local community on Sunday 4th June. This is a free ticketed event and we invite you to bring your own picnic, blanket, and umbrella, and enjoy your surroundings as you relax in this beautiful place.
The Details
When: Sunday 4th June from 10am - 4pm
Cost: This is a free ticketed event; by clicking the button below you will be taken to Eventbrite where you can secure your tickets.
Accessibility: There is disabled access to all ground floor and first floor areas of the castle, including the Chapel. Sadly, our grassed areas are not wheelchair-friendly but there are pathways around the gardens that are suitable for wheelchair users.
Dogs: Dogs are not permitted inside Rose Castle or on the grounds.
Parking: There is space for up to 40 cars within the castle grounds. Help will be available on the day to direct you to a suitable parking spot.
Bar: Our bar will be open for the purchase of wine, beer, cider, spirits, cocktails, soft drinks, teas and coffees. Card payments only, we cannot accept cash.
Facilities: Toilets and baby changing facilities are located in the Castle and will be available for general use.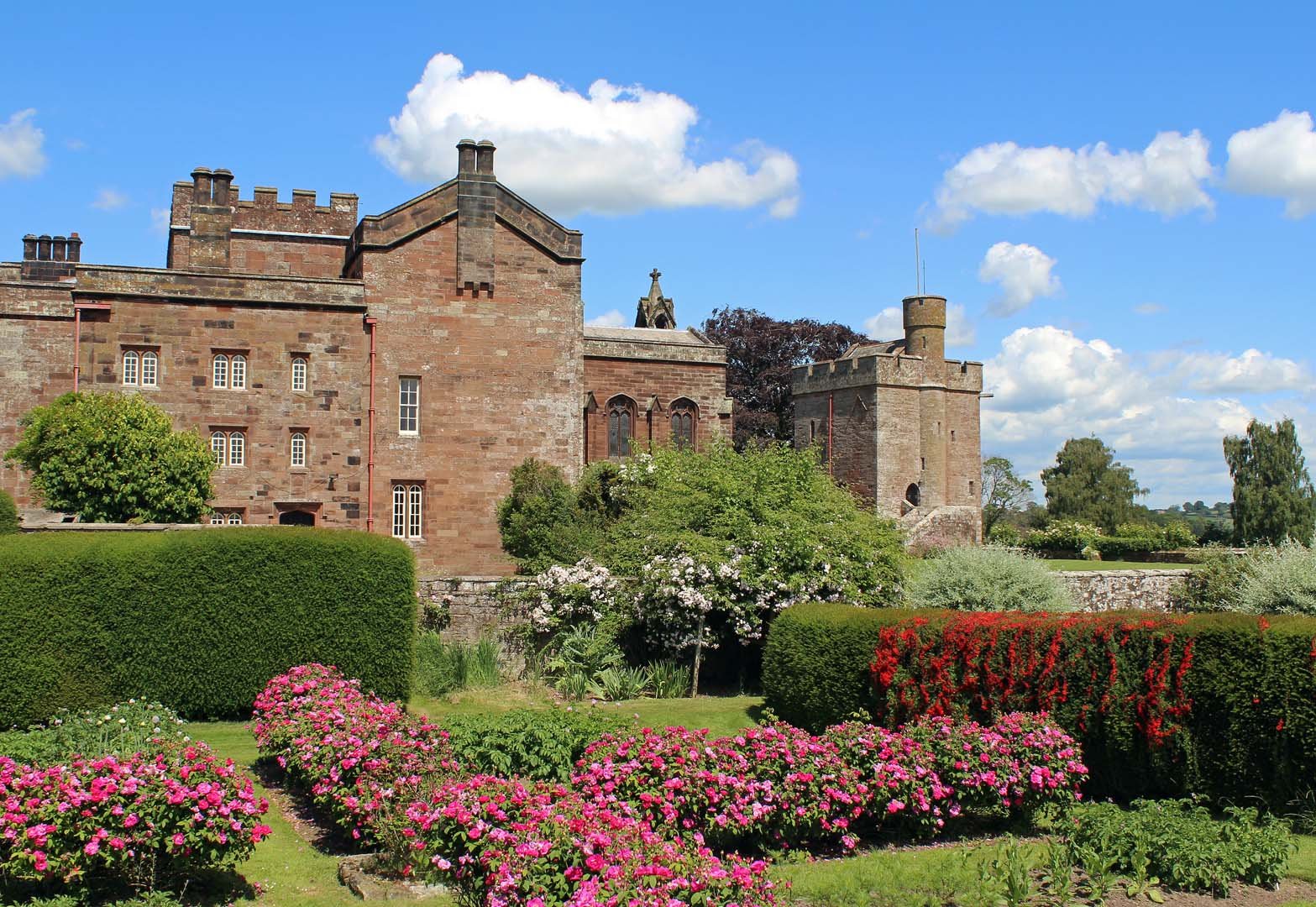 What You Can Enjoy
Wander around the Castle State Rooms, including our grand State Drawing Room, historic Chapel, exquisite Chinese Room, with its hand-painted wallpaper, and opulent bedrooms.
Then step out into our beautiful gardens, from the Bishop's Lawn in front of the castle, to our walled Pettinger's Garden with fell views, across to the Apothecary's Garden, filled with pink and purple roses and set against a border of yew and beech hedges. Amble through the sunny orchard, home to a variety of apples, pears, damsons, greengages and plums, including Cumbria's own Keswick Codlin apple.
Strolling through the grounds you'll encounter an extensive selection of plants, textures, colours and scents, all carefully curated by our renowned head gardener, Janet Queen.
We'll provide the venue, the views, and some seating, all you have to do is bring a yummy picnic, blanket and umbrella (just in case!).
We will be offering guided tours of our historic Castle and Gardens. More information on timings will be released before the event.
There will also be lawn games for some extra fun.
This is a free ticketed event; please click on the button below to secure your spots.